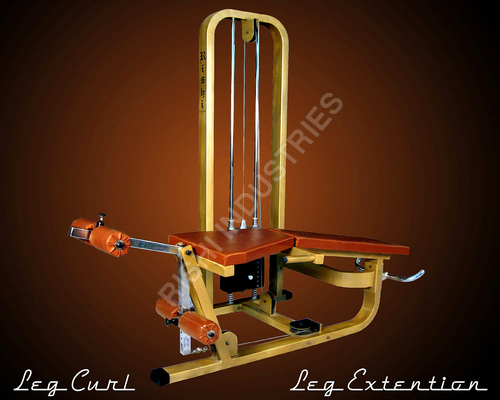 Leg Extensions Machine
Price And Quantity
Product Specifications
Product Description
Leg Extensions Machine
With the support of our highly experienced and skilled workforce, we are renowned as one of the well equipped manufacturers and exporters of Leg Extensions Machine. We make available a supreme quality range of these extensions machines. At our end, we take care that our offered Leg Extensions Machine is manufactured using latest technology. All these machines are engineered from high end quality of raw materials and components that are sourced from reliable vendors.

Salient Features

The compact "User Friendly" frame design allows greater utilization of floor space. Rugged 2" x 2" or 2" x 4" MS steel tubing construction assures maximum Strength, Functionality, Durability & Stability.

Weight made from 1" thick MS Flat with free floating colourful covers to eliminate metal to metal friction and minimum noise.

High Tension Springs will be provided.

Guide Rod, Handle, Bar & Guide Weight Plate provided in Cromme Plated.Each Nut & Bolt is covered with plastic cap for attractive look.

Pulleys 5" diameter groove, MS metal with sealed, high precision balls bearings for smooth soundless operation.

Cable 6mm flexible tested with 2000 Lbs tensils strength and flexibility ensure smooth performance and durability.

Heavy duty ridge reinforced Sprins eliminates the porblem of weight stacks bottoming out.

Seats (Posis) are covered with 1" Dunlop Padding Cover with Rexine Sheets.

Guide Rod, Handle, Bar & Guide Weight Plate provided in Cromme Plated.